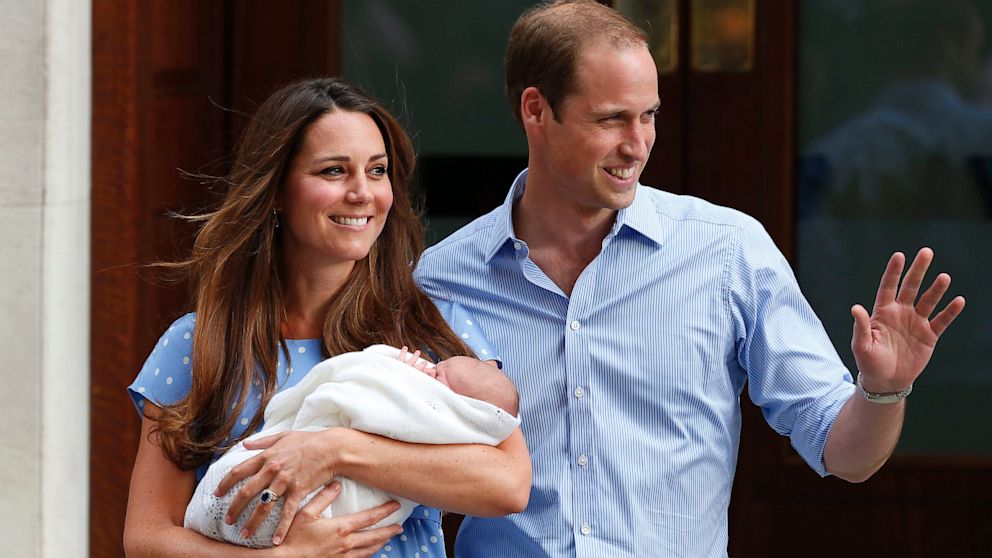 So far, every single piece of clothing adopted by Duchess Catherine of Cambridge or her son Prince George has been sold out in hours, and this is what we call the 'Kate' or 'George' effect respectively. These newly appearing British royals shake the market and the fashion industry in the same way Michelle Obama (and previously other First Ladies) have done through their wardrobe choices.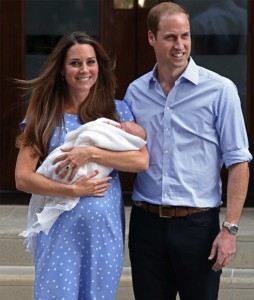 It seems that William and Kate's second baby is no exception to the rule and we'll be there to record the whole family's style, especially what the royal kids will be wearing. Luckily, this sartorial feast will never end. Everyone is definitely tempted to see the evolution of those kids' personal style from infancy to childhood!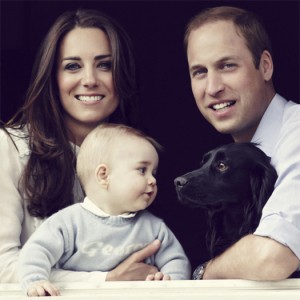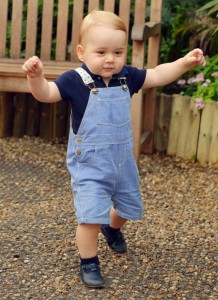 These royal babies reflect the royal's house & Kate's desire for understated luxury and low-key, non-fussy elegance as well as Kate's preference on classic styles and motifs that are indicative of a normal life even within the confines of royal protocol and lifestyle.
Judging from Prince George's few public outings, baby no. 2's wardrobe will also be filled with favorite brands such as Cath Kidston, Polarn O. Pyret, Start-Rite Jo, Rachel Riley, Les Petites Abeilles by Désirée Hohenlohe, as well as a couple of personalized sweaters from My1stYears.com or Corgi, a Welsh knitwear brand!
The first ever appearance outside the hospital featured the infant wrapped tightly in a similar to George's receiving merino shawl from GH Hurt & Son – an iconic family company with long history regarding royal birth's equipment and style. On that day, George was also wrapped with a wool blanket from Brooklyn-based brand aden + anais that added to these historic snaps a playful bird motif.
Who knows, we may be seeing more nautical themes reproduced in the near future, with sailboat prints and tiny marinières. And undoubtedly, Kate will opt for various pastels such as those she recently picked from Amaia Kids (clothes) and Annie Sloane (wall paints).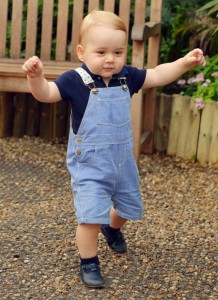 Fashion choices for the whole family will definitely echo their new rural-royal life at Norfolk's renovated estate, so expect some comfy baby bodysuits and bloomers but less formal clothes and restrictive glam 'uniforms' for the kids. The Duchess certainly would want to keep their style as simple and functional as possible on a daily basis.
With such effortless yet stylish approach, the Duchess managed to dress Prince George for his place among GQ's 50 Best Dressed Men in Britain! Imagine the magnitude of this stylish royal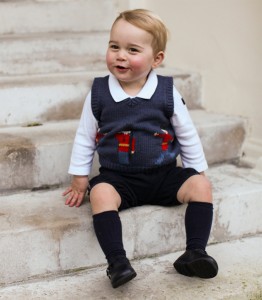 family in the years to come!
The choices will certainly write history, and we will be here watching and reporting everything about their looks and ways…So stay tuned for more!